July 8, 2010
Here's a message for, oh, 150,000 or more parents of CMS students:
You are, each in your own way, heavily involved in the education of your child or children. We need you to tell school board members exactly how you are involved.
Your messages will tell school board members that there are a wide variety of ways in which you participate in educating your children. And that variety is precisely the message that they need to hear.
There's no single way. And it's narrow and dumb to assume that all parents have time during the day to serve milk and cookies in a classroom.
Where are the mythbusters? It's simply a myth that, if a parent is not at a PTA meeting, that the parent is not involved in a child's education. (For many, many years I worked second shift. I was NEVER at PTA meetings. That does NOT mean I was not involved in my children's education.)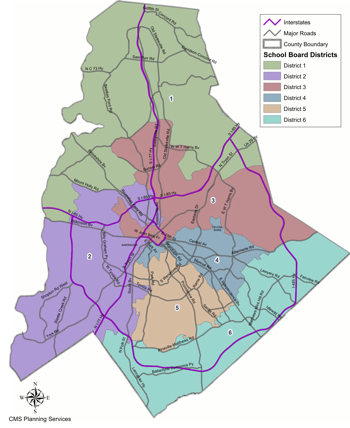 Educators gripe about parents who miss teacher conferences, who don't volunteer. Those things do happen. But are the missed appointments and volunteer opportunities scheduled only during the workday? Some people can easily leave jobs during the day; others can't. Perhaps educators and school board members need to be reminded of the realities of life from a parent's point of view.
Confront any school board member and I'm sure they will say that they understand that parents working two and three part-time jobs to get by are unable to attend this and that. But what are they saying? They are saying that they understand that the parent is unable to perform up to their expectations.
Is there an unexamined problem with the expectations?
School board members don't work the restocking shift at Walmart. Among the nine current CMS board members, they've earned more than 20 post-high-school degrees and certificates. Five don't appear to be holding down jobs. They can take time to be in schools. Can't everyone?
So tell them. Can?t everyone?
Tell Trent Merchant, an at-large member. Tell Kaye McGarry, an at-large member. Tell Joe White, an at-large member. Tell Rhonda Lennon, the District 1 member. Tell Richard McElrath, the District 2 member. Tell Joyce Waddell, the District 3 member. Tell Tom Tate, the District 4 member and vice chair of the board. Tell Eric Davis. the District 5 member and chair of the board. Tell Tim Morgan, the District 6 member.
The above is a silly exercise. Many thousands of the parents that the school board needs to hear from may not even have e-mail. Or they are so miffed from being not being welcomed at their child's school that they wouldn't write a letter to any school board member. Or they remain angry about the lousy education that THEY received from CMS. Indeed, the ill will toward the system harbored by Mecklenburg residents who did not in the past receive a quality education here may be one of the most difficult and unaddressed problems that CMS faces.
Some CMS school board members reach out to these very parents. They don't set up forums; they go individually to places where the parents already are. Their job is to listen. And they do. May their number on the board increase.