March 18, 2013
This incident in Charlotte's history has been chronicled elsewhere. But it may be a reminder that, in William Faulkner's original words in "Requiem for a Nun":
"The past is never dead. It's not even past."
Or in presidential candidate Barack Obama's paraphrase in his 2008 "A More Perfect Union" speech, "The past isn't dead and buried. In fact, it isn't even past."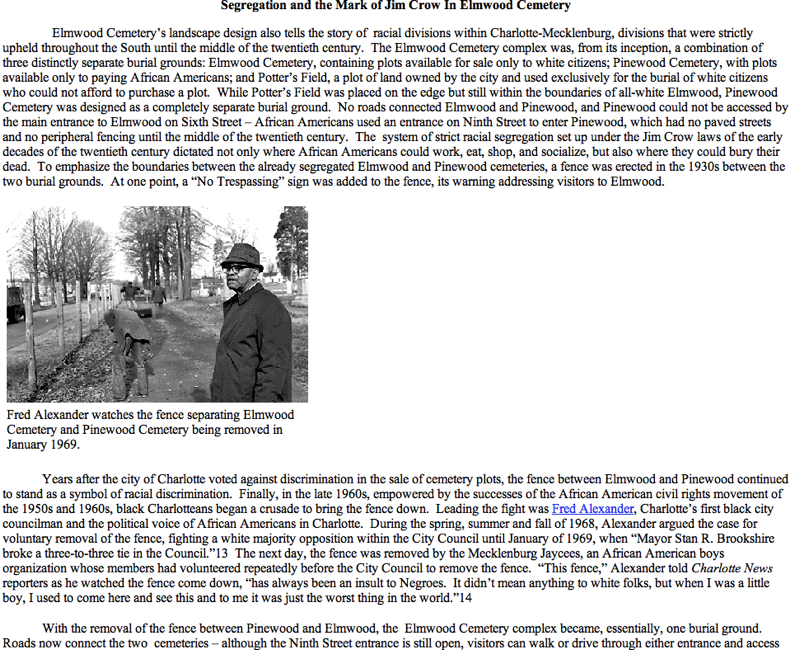 Elsewhere on the Landmarks Commission site are these words.
The Fred Alexander papers are in the UNCC Library's Special Collections. See particularly Box 14 Folder 29 on the Elmwood/Pinewood cemetery.